Must have downloads:
Refer to my downloads page to get these critical applications!

In this issue:

►Submitting your website to a search engine
►How old were you when...
►Is that spyware removal software you just down-loaded legitimate?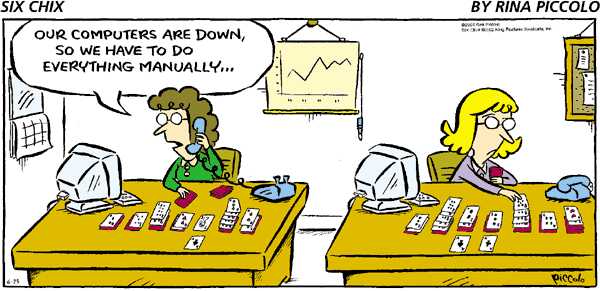 When was the last time you had your computer cleaned?
Call for an appointment!
(805) 968-6366
Ad-Aware Personal SE (version 1.06)
►Microsoft
releases new We-SYP program to enhance customer experience
►Delete old e-mail addresses from AutoComplete
►Great new user group just for Santa Barbara area residents. Here's how to properly get rid of unwanted items.
►A great utility for recovering files, that you should have right now!
---
Microsoft Defender Beta 2
Submitting your website to a search engine
I have many clients starting to develop a web site. One of the first questions I get is, "How do I submit my site to a search engine so that when someone searches, say Google, they'll see my site?" Here is what they are talking about: If you create a website, it is a bit like building a lemonade stand in the middle of the desert. Everyone may want your product, but no one knows your product exists! So, how do you inform the masses that your website does exist? The easiest (and free) way to do it is to submit your site to each of the major search engines individually. There are services that will do this for you (for a fee), but it is a rather easy proposition to do it yourself. Below I have listed the submission pages for some of the most popular search engines. Feel free to email me if you know of others I have not listed. When you get to the submission page, just enter your information, and in no time you'll be listed with the site. Some points to remember though:
First, Most sites conduct their searches by using keywords. Keywords are words that describe your site. If you are an insurance company and your keyword is "insurance", I'll guarantee that your site will be listed as number 500,000 out of 1,000,000. Most people don't go past the first two pages of a search listing. You need to have words that are more descriptive of why someone needs to go to your site.
Last, the first several hits on any search are almost certainly paid listings. Either you can ignore this fact, or you may wish to contact the marketing department of a few sites and ask what they charge to guarantee you a page one listing.
---
Is your computer getting slower?
Pop-Ups driving you crazy?
Is it just acting weird?
You may be infected with spyware. Try one of the programs to the left, and if that does not work...
Please call me!
McAfee's Stinger, downloadable virus removable tool
How old were you when...
Here is a really neat site. You enter your birth date and they tell you how old you were when certain events occurred. Give it a try!
http://www.frontiernet.net/~cdm/age1.html
---
Is that spyware removal software you just down-loaded legitimate?
Is your existing system showing its age?
Don't forget, I build my own systems with the highest quality parts available.
If something does go wrong, you won't be speaking to someone in a foreign country, you'll be speaking directly to me!
---
Other Important Downloads:
Adobe Acrobat Reader 7.0

You see the ad's on web pages; you see the pop-ups (you never click on a pop-up do you?) which state that your computer is infected and this software will clean it for free; and you see programs that are running on your computer and you don't know where they came from. How do you know if this software, which claims it is a spyware removal program, is legitimate? Shoot on over to the Spyware Warrior website and see what they say. These people have cataloged hundreds of programs and give you the straight dope!
http://www.spywarewarrior.com/rogue_anti-spyware.htm
Thanks to Kim Kommando for this tip!
---
---
---
Microsoft releases new We-SYP program to enhance customer experience
In a bold move, Microsoft has developed a new program, so that when you experience a frustrating event (like a crash), the programmer responsible for your frustration will Share Your Pain.
Click on the link, turn up your speakers, and then wait for the video to start
http://msexp.streamnavig.com/msexp/player_extract.asp?e=E9999&s=9999_en_xw&f=9999_en&uid=00000000&lng=uk&cou=uk
I am under the impression that this video was actually made by Microsoft!
---
If you have a wireless router, remember to enable security!
WEP is good, but WPA is way better.
Feel free to call for assistance.
If your web pages are not loading properly, you may need this download
Delete old e-mail addresses from AutoComplete
Q. When a person changes their e-mail address and their old one pops up when I start typing their name, how do I delete the old address? Depending on how many changes they've made, their name appears several times.

A. E-mail addresses change a lot more often than, say, postal addresses. It's so easy, especially with all the free e-mail accounts available online. But that also means that address books become outdated just as often.
The addresses are popping up because you have them in your address book. It is possible that you didn't put them there. Many programs automatically add addresses when an e-mail goes out.
Deleting old addresses is easy. Here are the steps for a few popular e-mail programs:
In Thunderbird, click Tools>>Address Book. Simply highlight the old addresses and click Delete.
In Eudora, click Tools>>Address Book. Check your contact nicknames and verify the addresses under "This nickname will expand to the following addresses."
In Outlook, first click Tools>>Address Book. Highlight the outdated addresses in the list and delete each.
However, Outlook will still show the deleted addresses in AutoComplete options. That's because it keeps the AutoComplete addresses in a hidden file. You can find lengthy instructions for locating and deleting the file through the Microsoft Web site. But there's an easy way if you need to get rid of only a handful of addresses.
You can clear up old addresses as they appear when you use AutoComplete. When they show up, highlight each of the outdated addresses (using the arrow keys) and press the Delete key. You can use this same method for Outlook Express.
Outlook's behavior in this case reminds me of Internet Explorer. Internet Explorer's AutoComplete sometimes suggests Web addresses even after they've been deleted from the History list. And it's another case of a hidden file. The solution for this one is on my Web site.
---
This item reprinted with permission by Kim Komando
Copyright ©2005 WestStar TalkRadio Network.
Subscribe to Kim Komando's free e-mail newsletters at:
www.komando.com
---
---
Are you backing up?
These days, a good backup is a must!
If you're gonna get caught, this is how to do it!
This poor guy's been out drinking. He's gotten caught by the police and now needs to submit to a sobriety test. I think he should be let off, how about you?
If this link does not work, please use the following link instead:
http://www.videovat.com/videos/41/funny-drunk-driving-test.aspx
---
Great new user group just for Santa Barbara area residents. Here's how to properly get rid of unwanted items.
I have found a Yahoo! user group that caters to Santa Barbara residents. Have you ever had one or two items that you would like to give to someone else? You don't want it, but it is worth too much to just throw away? There is a user group on the Yahoo! Groups website called Freecycle. It's purpose is simple. You have something you want to give away, and you post that item. Someone emails you back and says that they want it and will come and pick it up. Great, huh? Freecycle is divided up into hundreds of smaller local Freecycle groups. The Santa Barbara local group is called SBFreecycle. I've belonged for about a half year now and have given away a few items that I really didn't want to toss. I've provided a subscription box below. Enter in your email address and you are registered. You will receive an email with full instructions. Trust me it is VERY easy to use!
A great utility for recovering files, that you should have right now!
As you are aware, I don't make it a habit of advertising products in my newsletters. Most pieces of software I offer to you are free. I am going to tell you about a product, but you should consider this a testimonial more than a sales pitch...
Last week, I was in the process of installing my new server. I installed a new hard drive and loaded the operating system. I then hooked up my old hard drive which contained all of my data. I am talking about accounting files, pictures, documents, etc. Much like the data that you hold near and dear as well. I don't know what I was thinking but I accidentally wiped the partition clean on that old drive! In one moment, I wiped out years worth of data.
Of course, you all know how much I recommend backing up your data on a regular basis, and I follow those rules myself. But I had a problem in that my backup drive was failing and I received notices for about a week that my backups weren't being done because of the bad drive. Part of the reload of the server was to also replace the faulty DVD burner I was using. Who would think that you would need a backup during the one week out of the past 5 years that your backups weren't working? So here I am with a week old backup. Have any of you had to re-enter accounting data for a day, two days, a week? I was panic stricken. I started searching for any programs I could find (on the internet) that would recover lost data. Then I remembered that one of my distributors sent me a sample of their new product called clearly enough: Recover Lost Data.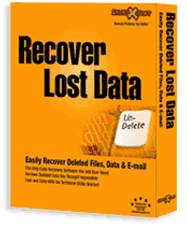 This product will recover lost files, deleted files, deleted email, and in my case, it will even recover a lost drive partition! I popped the disk in and (I swear I am telling you the truth) 15 minutes later, my entire drive was recovered. I regained my entire data folder- 10GB of data. Not a byte was lost! The important thing to remember is, if you write over data, it gets much harder to recover. So, you should have a tool like this in your possession right now- before you write over data you have lost. I will be stocking this software, so feel free to give me a call. I'll be happy to describe it in further detail- or sell you a copy so you too are prepared for that impending crisis!
Recover Lost Data by StompSoft, currently $41.25 for the boxed product.
Dell & Gateway have announced that their standard warrantees are now 90 days Parts & Labor, it is expected that the other large companies will follow suit. If you want a longer warrantee, you'll have to pay for it.
AS Consulting's systems have always offered a standard 90 days labor and full one year on parts. Unlike the big boys, ASC has no plans to change our warrantee plans.
(Did I forget to mention that ASC's tech support has always been based in Goleta, CA., not Bangalore, India?) Feel free to call for a free quote on an ASC computer system.